HOLA & WELCOME!
I'm Jamie, digital entrepreneur and online educator.
Miami native, passionate first‒generation Latina, fiery Capricorn, a 6/2 Generator, an Enneagram 3w2, an ENTJ (read: introvert that plays the part of extrovert very well), Cuban espresso lover, and a multi-six-figure food blogger.
I became a six figure food blogger in 3 years.
BUT I WAS ONCE WHERE YOU ARE RIGHT NOW.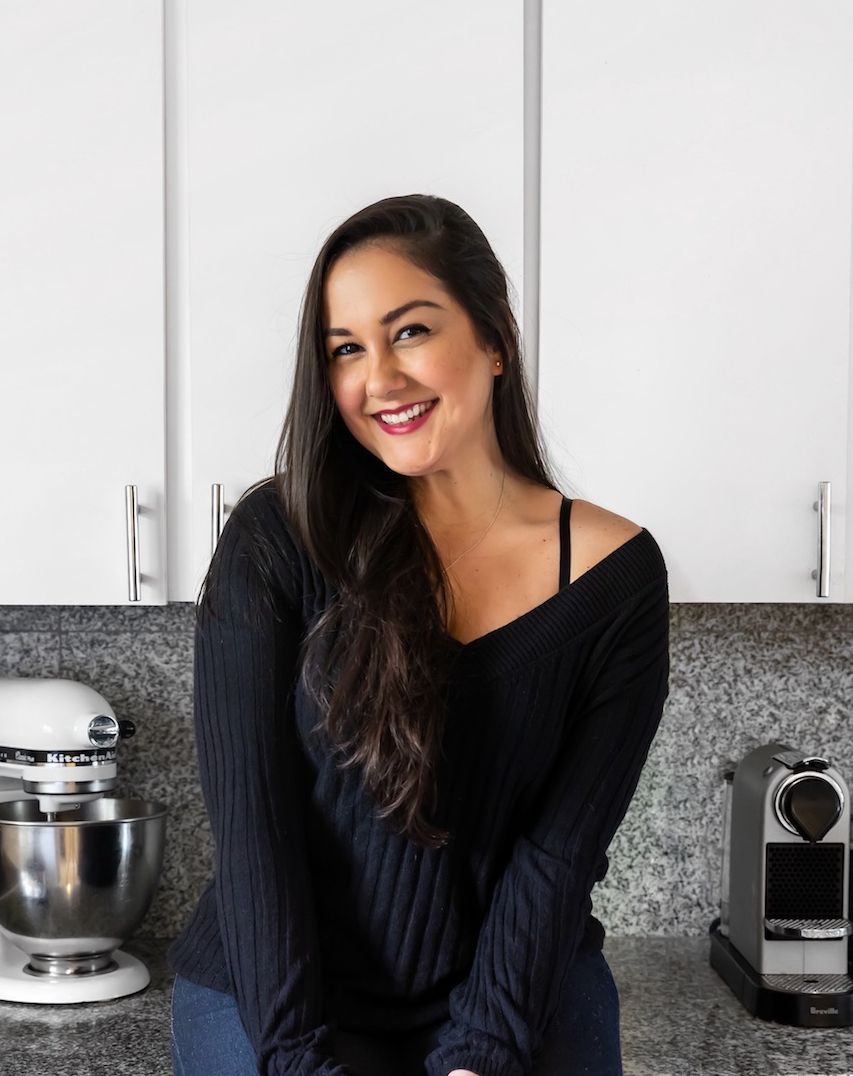 IF YOU'RE ANYTHING LIKE ME
You always wanted to be your own boss.
In a past life, I was climbing the corporate ladder, equipped with a business degree, and an unwavering entrepreneurial spirit that had seen its fair share of not-so-great business attempts.
I then found myself at a career crossroads in 2016 and decided to step away from my 9-5 to figure out my next move. Shortly thereafter, I launched my food blog, A Sassy Spoon, and realized I had a true passion for digital entrepreneurship.
Fast forward to today, I've transformed my food blog into a sustainable and profitable multi-six-figure business.
Now, my mission is to guide seasoned food bloggers down this same path.
My business changed the game for me.
I live by the motto - Don't just 'do what you love', do the job that allows you to do what you love. And that's exactly what I've built. My business has afforded me the freedom & flexibility to work for myself on my own terms and manifest the life of my dreams.
I've been able to pay off my massive student loan debt ($70,000 in 22 months!) and all my credit card debt. I've also been able to invest in my future (hello maxed out 401K!), achieve a multi-six figure net worth, and take time off guilt-free to simply... enjoy my life.
A profitable business with sustainable, steady growth, a small part-time team, and a chill lifestyle was all I ever wanted. You can do this too. You are so capable of creating the life you've always dreamed of!
CURRENTLY WATCHING
The Morning Show
CURRENTLY DRINKING
Cuban coffee
CURRENTLY LISTENING TO
Bad Bunny's new album
CURRENTLY NERDING OUT ON
Podcasting
12+
YEARS IN DIGITAL
MARKETING
7+
YEARS IN
ENTREPRENEURSHIP
5+
YEARS LIVING OFF
MY FOOD BLOG
100s
FOOD BLOGGERS HELPED
THROUGH MENTORSHIP
I genuinely don't think that I would have been able to get to a point where both AdThrive and Mediavine are saying 'yes, we would love for you to join our networks' without the Blueprint.
EMILY LAURAE, Emily Laurae
I feel like turning my blog into a profitable business is not just a lofty dream but it actually seems attainable and I am getting closer to it each day because of Jamie and FBBB.
GEMMA AGUAYO-MURPHY, Everyday Latina